After a long time of procrastination, on this lazy Sunday I've finally decided to update this rusty blog of mine(which I had forgotten about 😥 Sorry Blog!).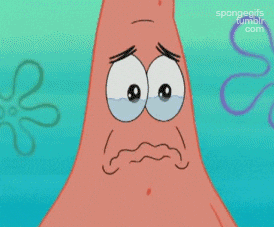 Sentiments aside, lets get on with it! LETS GET IT!
Visa Application
As always let me start with the visa application as I almost always have to get one to travel anywhere in Europe. For Europe you have to  apply for Schengen visa which allows the visa holder to travel anywhere in Europe. As I have mentioned in my other holiday posts, the duration of the Visa totally depends on luck. Last two times(Cyprus & Greece) I travelled I got visa only for the amount of days I have staying there. This time I managed to get 6 months of valid visa with multiple entry. Multiple entry visa allows you to enter and leave any European countries within the validity of the visa. Also the visa process took me only 3 working days!! which was very quick.
Trip
We had planned this holiday since January of this year and had our tickets and Airbnb booked around February I think. It lasted from 31/03/2018 – 07/03/2018. So about a week for an European island. Some people might say it's too much. But for us we feel it was the right amount. There was no rush in getting anything done so it was pretty much relaxed, chilled and adventurous holiday(What more can you ask, right? 🙂 )
We stayed in the place known as Playa de las americas which is more suitable for young people because of all the bars and clubs around there. There are plenty of people offering you cheap drinks and advertising their restaurant around. If you are going there with your family I would definitely recommend Los Cristianos as they have very relaxed vibe, pretty beaches, plenty of shops to grab something to eat and access to any water sports you are interested in trying. We also did our scuba diving there. Was my first time trying it and was definitely personal highlight of the holiday.
Also do check out Mt. Teide and definitely do not make the same mistake as us. The temperature on the ground level was very warm so we decided not to pack our warm jackets and made our way to the mountain. But as soon as we took a step outside the cable car that took us to the mountain we released we were kinda F'ed and made a bad decision. Haha I still remember my jaws shivering xD well I guess you learn from your mistakes right? 😀 Also if you are reading this I've warned you. The drive on the way to the mountain was unreal. The abundant hairpin turns, frequent weather changes, atmospheric pressure change and the feeling of being on the clouds was surreal. I'd definitely would recommend to drive with your friends if you can.
Another great place to visit was the village Masca. And again plenty of winding roads, and many view points to stop by to take picture. The village is very chilled and gives you laid back lifestyle feel. The sceneries around the village are breath taking so do check it out if you want some cool and scenetic pictures for you Instagram XD
Also last but not least another main attraction would be Siam park. The water rides are pretty cool and they also got artificial beach where you could chill if you want. So overall it was a fun trip with friends. And I'm sure you are planning your trips for this summer! Hope you have plenty of fun on your upcoming holidays and stay safe. 🙂